Learn more about our new SONNE Child and Youth Support Center
…a multidimensional place where we unite education (non- formal, tuition class, vocational training), job advisory, healthcare, a meeting point,
and shelter. A place where we strengthen the community. A place where our kids and youth get the chance for a more secure future with a
safe livelihood and a promising life in dignity…
WHAT WE DO
Create perspectives. Make a difference. End inequality.
SONNE Social Organization creates educational and supportive programs for street children and most vulnerable children and youth in and around Yangon. Our holistic approach aims to improve the children's lives to ensure they get access to education, health care, and leap forward in life. This is not only what we do, this is our passion.
OUR VALUES
Give children perspectives for a better future
OUR PROJECTS
We run projects for the most vulnerable children in and around Yangon
SONNE CHILD AND YOUTH SUPPORT CENTER
editor4sonne
2020-09-15T13:05:34+00:00
Our Partners & Supporters: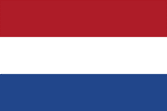 Dutch Foundation
CROWDFUNDING
Together we all make a difference. Contribute to one of our activities. It doesn't take much to change a life.
[wpneo_crowdfunding_listing]
LATEST NEWS
Learn more about our activities and stay updated
Sabine Ebner
After one year of building and some more time of planning and thinking about it, we could finally open our new STREET KIDS CENTRE!!!
Sabine Ebner
Jochen Meissner from Austria together with his Burmese colleague, Michael (Kyaw Min Naing), have returned from 3000 km long cycling journey from Yangon to Singapore while raising funds and awareness for our new street kids center.
Sabine Ebner
Planning and construction progress Autumn 2017: SONNE acquired a property in Yangon's third-largest slum to build a new street children and youth support centre. June 2018: Experienced architects supported the planning of the new CHILD &
Sabine Ebner
More then ten years ago the Story of Sonne in Myanmar started with some very motivated people and a big idea: Give most vulnerable children and young people perspectives and a chance to lead a life